Reading time: 5 minutes
What's covered:

12 of the best recipes for making your Xmas Day dinner go down in history
Extra tips to bring all the flavours out
Links to our Christmas Veg Box Discounts 
With less than 4 weeks until the big day, we've put together a mouth watering variety of recipes and tips for you to start thinking about what you and your loved ones are going to feast on this Christmas.
Alongside the recipes, we have included handy tips and how you can make Christmas Day a little less hectic in the kitchen. After the year that we have all had, we deserve to have a brilliant festive day and spend as much time with our families as we can!
All of the veg recipes below use main ingredients available in our Christmas boxes.  So if you like what you see, order your Christmas Day Veg Box today to avoid disappointment!  And don't forget, all our Veg boxes are customisable with extra items you might require. Or you can even Create your own box from fresh.
From shaking your potatoes to make them extra crispy to making your gravy ahead of time, let's get straight into it!
❄ Brussel Sprouts ❄
Brussel Sprouts may divide your household but give this recipe a go and you'll convert your loved ones. The recipe is a new take on how Brussel Sprouts are traditionally made, they are served with smoky Chorizo and Chestnuts. If the photo of these delicious Sprouts doesn't tempt you, I don't know what will!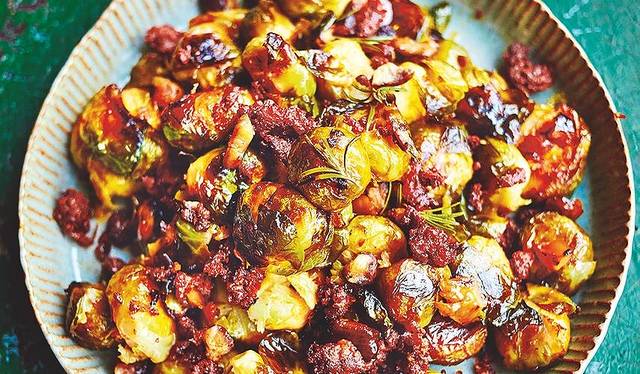 ❄ Carrots ❄
This recipe will definitely change the way you cook your carrots as keeping them whole retains more of the flavour and keeps them extra sweet. You will only need an extra 4 ingredients for the Carrots, most of which will already be in your kitchen. What's even better is that this recipe takes less than half an hour.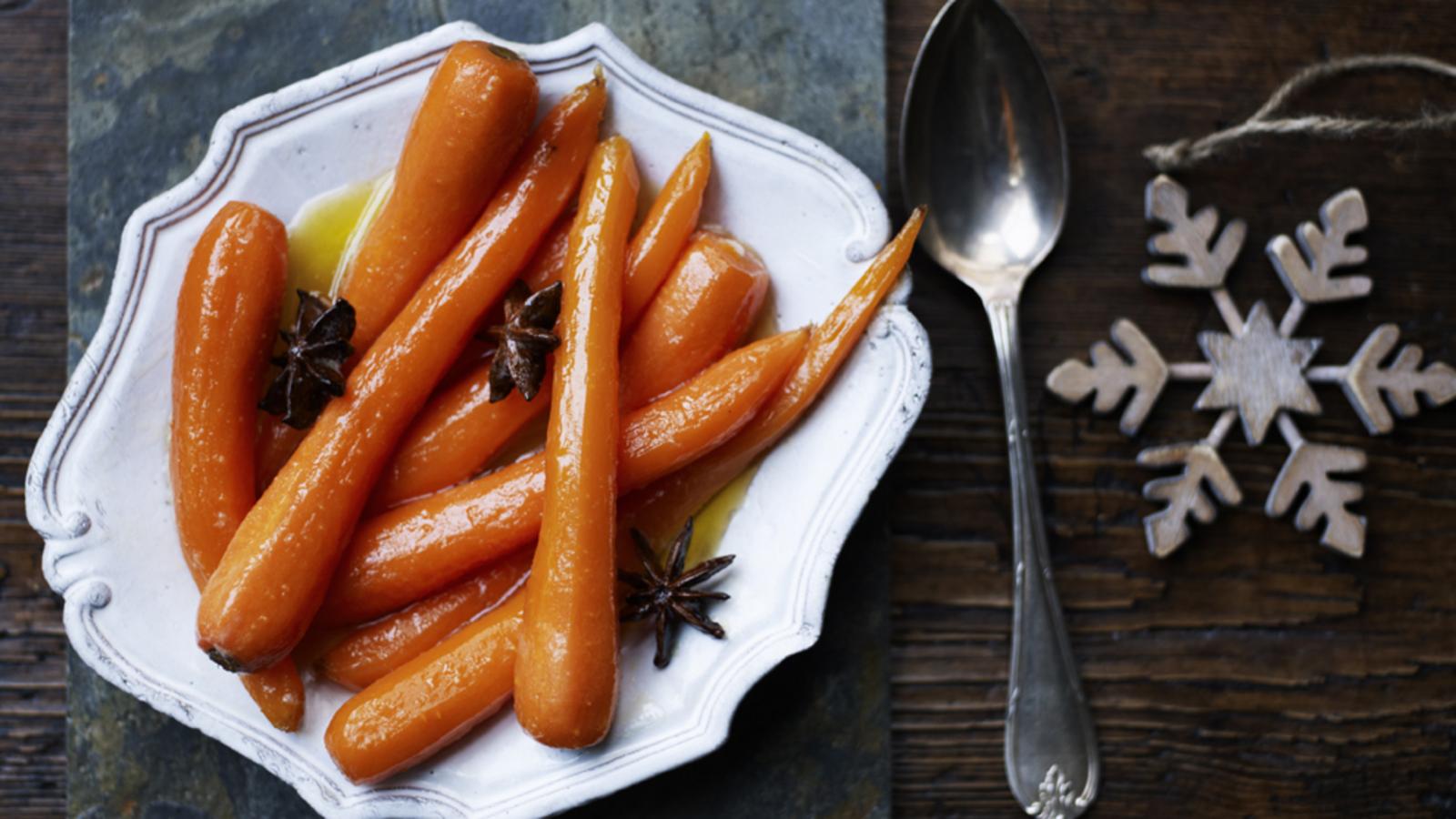 ❄ Red Cabbage ❄
To make your busy Christmas morning in the kitchen a little bit easier, your Christmas Cabbage can be made the day before and this helps to allow the flavours to develop overnight, simply reheat on the day.

Delia Smith's recipe includes a selection of spices that are certain to already be in your cupboards! The cabbage also calls for onions, which are in our Christmas Day Veg Boxes - that's one less thing to add to the shopping list!
❄ Parsnips ❄
Now onto a dish that is a staple on our Christmas table. Take your Parsnips to the next level by glazing in honey and thyme. A top tip for these deliciously roasted Parsnips, when chopping your vegetables, remove the core (place the flat end of the Parsnip on the chopping board and cut at an angle to take out the middle section) as it is very woody and doesn't roast well.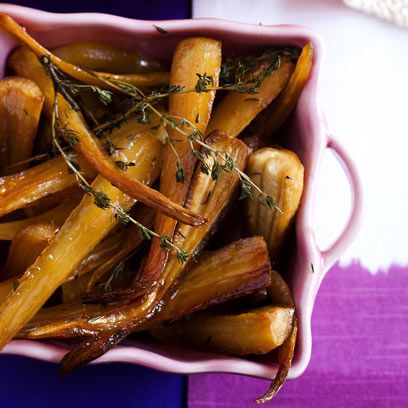 ❄Cauliflower Cheese❄
Top tip for your Cauliflower Cheese is to make the cheese sauce ahead of time and freeze until the big day (or day before). This is a perfect time saver and means less washing up on Christmas Day. Although you may be tempted, don't take the Cauliflower Cheese out of the oven until it's bubbling!

This recipe also includes a really helpful video to make the perfect Cauli Cheese!
❄ Roast Potatoes ❄
Here at Nova Blooms, we are passionate about the perfect roastie! We thought it would be fun to create 10 rules for the best Roast Potato, follow these and you will be dreaming of Potatoes days after Christmas Day!
❄Choose the correct variety (here at Nova Blooms we use English Cyprus in our boxes which give the perfect roastie)
❄ Always salt your boiling water, the flavour of the potato will be enhanced by the salt during the boiling stage, this will make your roasties more flavoursome from the very beginning!
❄ Boil the potatoes until fully cooked, doing this will ensure you have the fluffiest potatoes
❄ Drain your potatoes and let them completely cool, this lets the steam rise and creates a hard exterior = crispy golden shell and super tasty
❄ Optional but recommended! Give your potatoes a shake in the colander, this creates extra crispy edges (we're onto a winner here!)
❄ Use a flavoured fat, such as goose fat, duck fat or even extra virgin rapeseed oil
❄ Preheat the oil in the roasting tray until piping hot, this way the potatoes won't soak up any of the oil and keep them extra crunchy
❄ Give the potatoes space, you don't want one potato sitting on top of another, the space will give them an even roasting
❄ Don't move the roasties until a proper crust has started to form, they may start to break up if you move them too soon
❄ And finally, make sure you enjoy with lashings of gravy!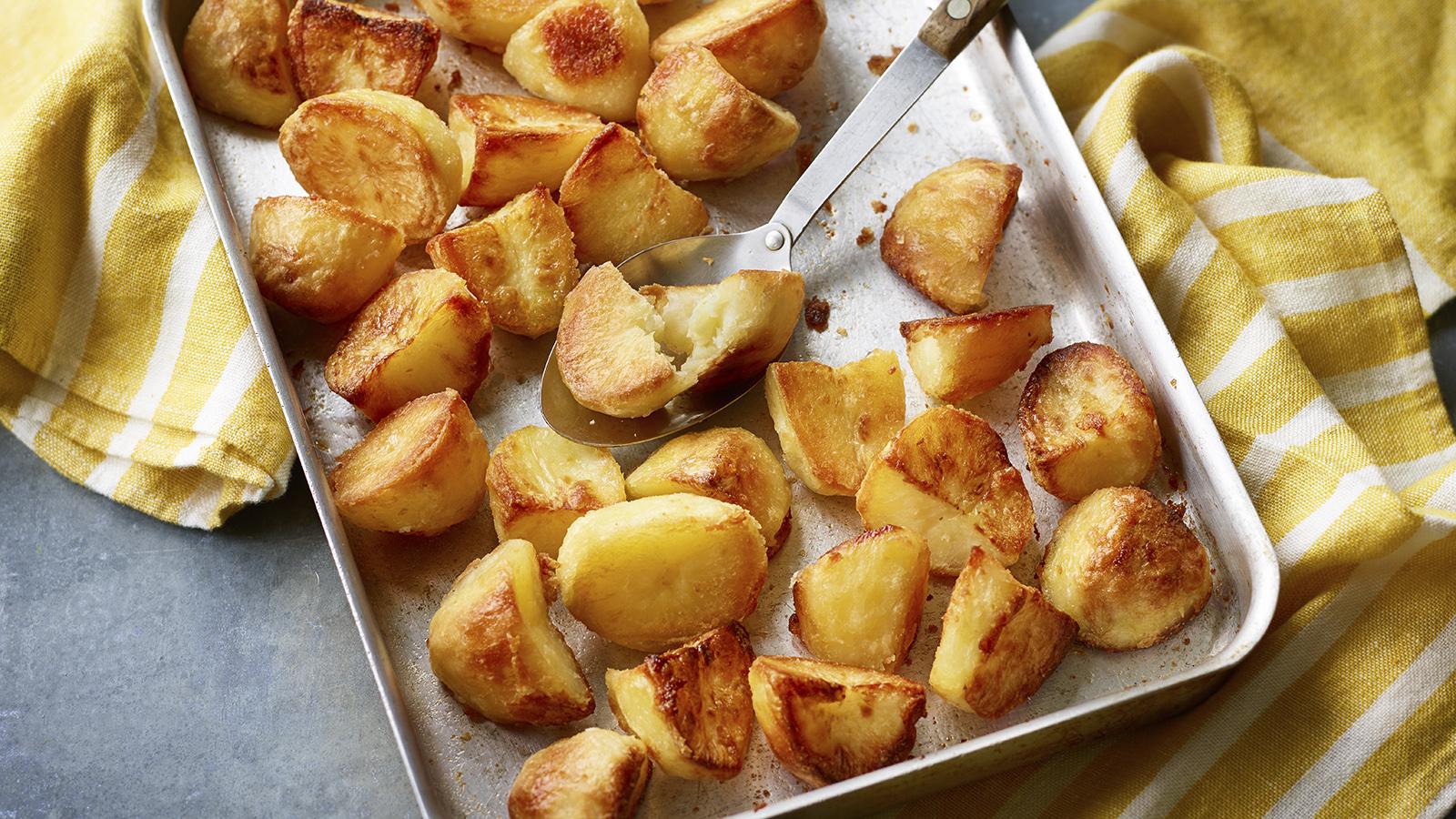 Check out this recipe from BBC to use these rules and create the best roasties you have ever had! They will definitely be talk of the table.
❄ Sage & Onion Stuffing ❄
Much like the Cauliflower cheese, you can prepare the stuffing balls ahead of time (keep in your freezer) and roast on the day. Mary Berry's traditional stuffing recipe includes Pork sausage meat, Parsley and Sage. Once the balls are fried, you can add them to the same roasting tray as your Turkey.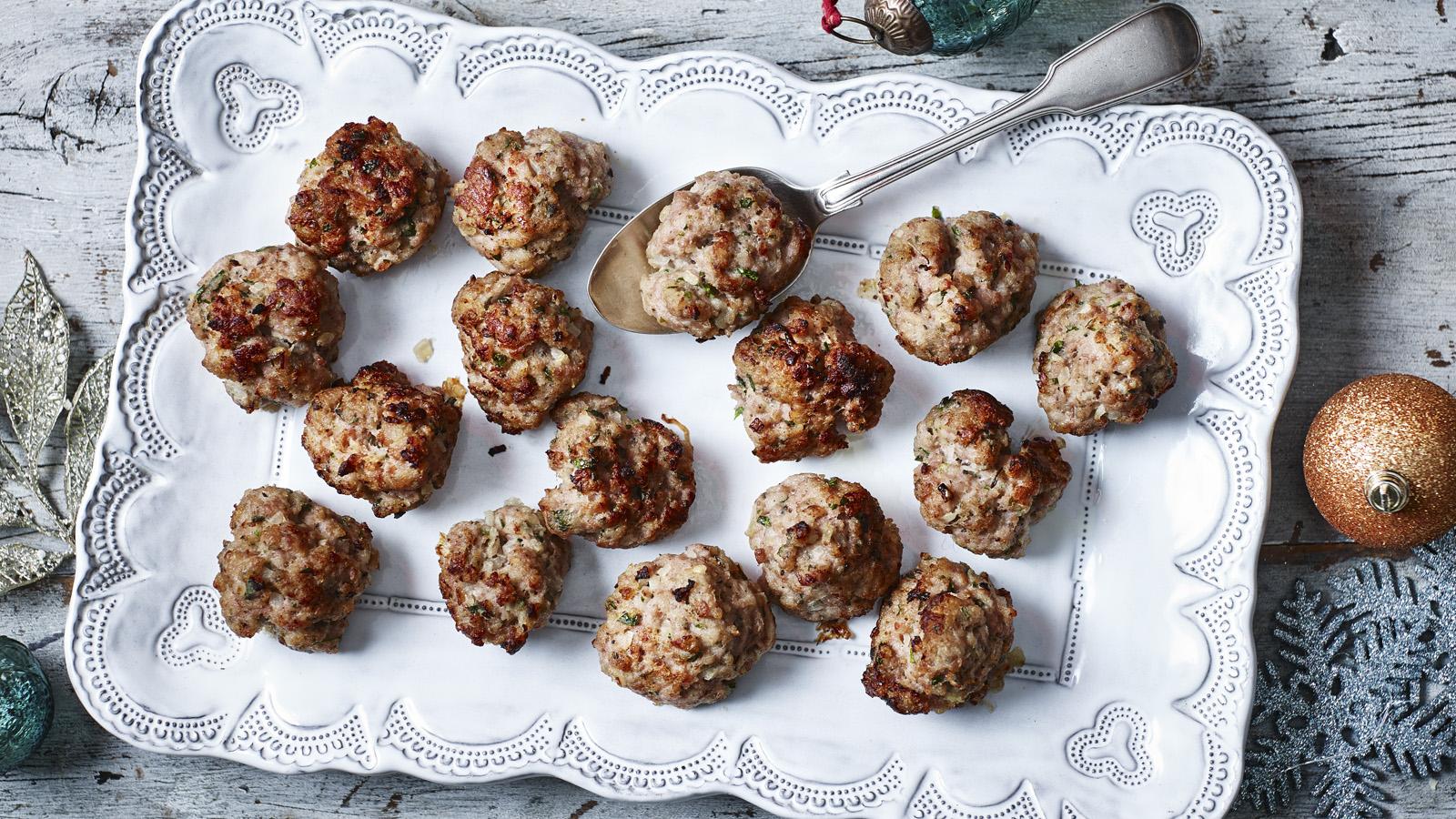 Now we've covered the essential Vegetable dishes, here are a couple of side dishes that will fill in the spaces on your table.
❄ Cranberry Sauce ❄
This recipe is super simple and delicious, take it to the next level with a splash of Port, this sauce is perfect alongside your Turkey. This Cranberry sauce recipe has just 3 ingredients and can be made up to a week before the 25th.
❄ Christmas Gravy ❄
This gravy recipe can be made up to 3 months in advance so maybe think about adding it to your to-do list for this weekend! The recipe includes Chicken wings which gives the gravy extra flavour and viscosity.
Christmas Day definitely wouldn't be the same without your delicious trimmings not swimming in flavoursome gravy!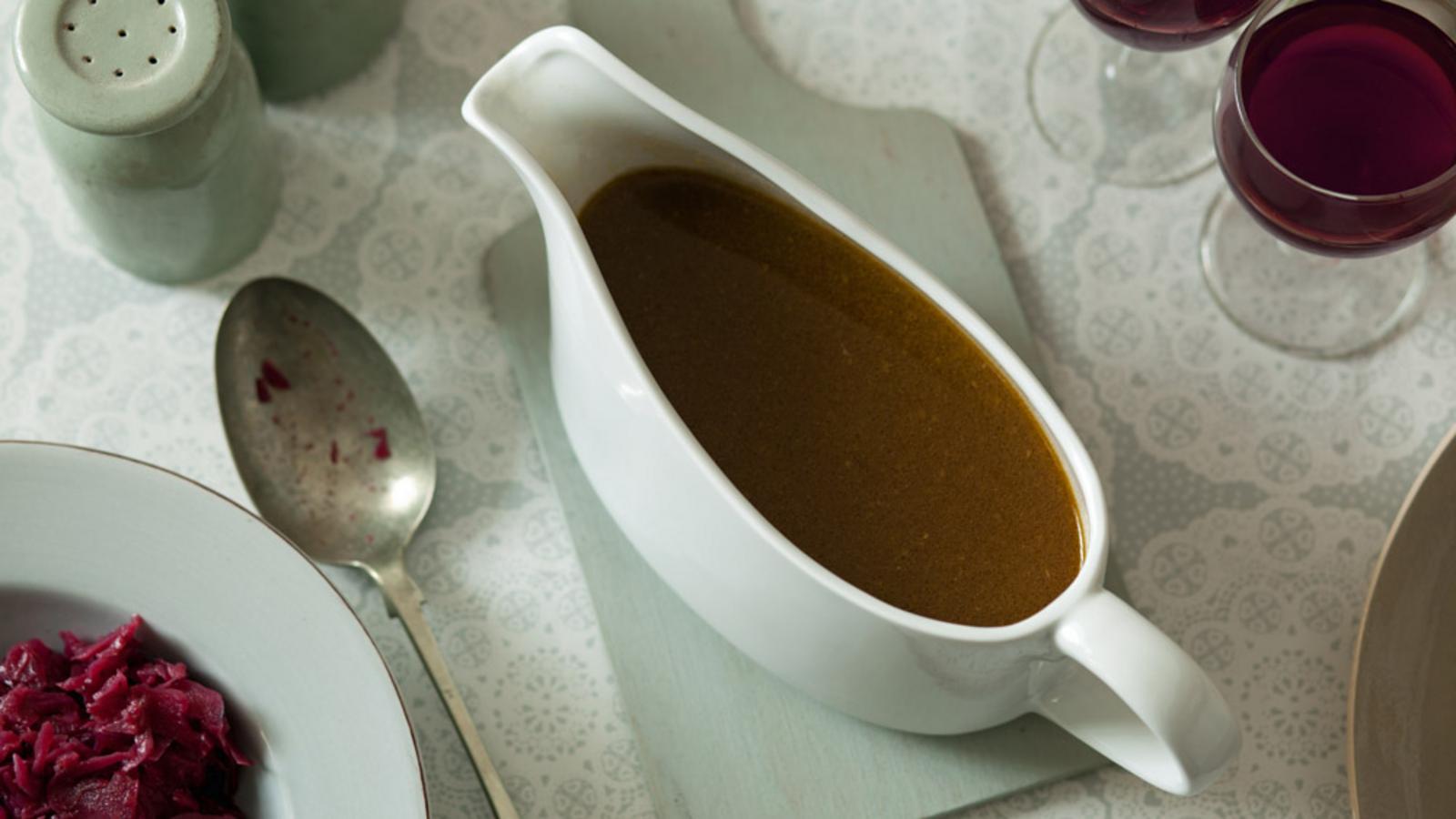 ❄ Snowball Cocktails ❄
Drinking a Snowball on Christmas Eve is a tradition in our family, the retro drink is very easy to make and only has 4 ingredients. This tipple is definitely for the sweet toothed amongst us. Don't forget about the cherry on top!



❄ Mulled Wine ❄

Here's a recipe for the perfect warming drink for those cold Wintery festive days to come! Check out this recipe from The Guardian and take some time to read about the history of Mulled wine to impress your family and friends. Most of the ingredients should already be in your kitchen cupboards. Cheers!
❄ Boxing Day Bubble and Squeak ❄
If you can, try and save some of your delicious vegetables for the essential dish that is Bubble and Squeak on Boxing Day! I have to admit that I nearly look forward to Bubble and Squeak as much as the Christmas Day feast.

Here's a recipe for Bubble and Squeak that can be customised for any leftovers vegetables that you may have.


Now that your taste buds are tingling and your stomach rumbling at the idea of creating incredible food for your family, don't forget to order your Christmas Day Veg Box! You can also add other ingredients that have been listed in the recipes, now you really don't have an excuse!
Image sources:
All images have been sourced from the accredited links or our premium stock library.